In introducing the 2024 Tonale, Alfa Romeo repeated a common refrain: The Italian brand has too long catered to an older male audience; now, it's time to expand the demographic targets to encompass the ever-elusive woman. The Tonale would be the company's first effort in developing a subcompact SUV with this subset of buyers in mind — but when I finished my week-long test drive, I couldn't help but find myself a little disappointed. I'd heard so much about Alfa's demographic research, its efforts to truly appeal to women — and this is what they thought we'd like?
EV Racing In Italy | Jalopnik Visits
Full disclosure: Alfa Romeo invited me to two Formula 1-based Tonale presentations in 2022 and later hooked me up with a weeklong test of the PHEV when the 2024 model hit the press fleets.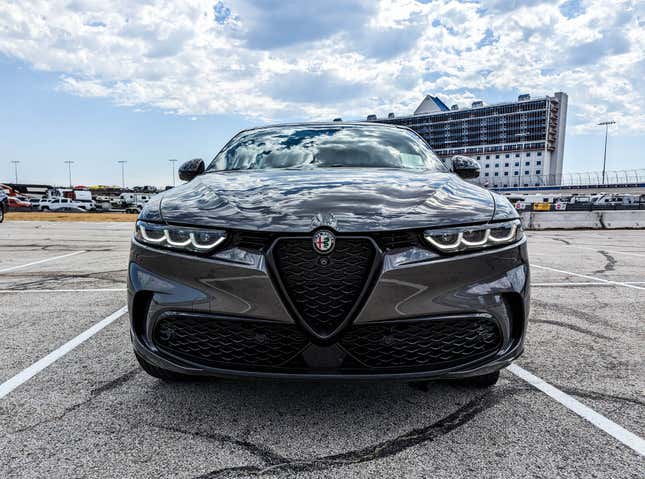 What Is The 2024 Alfa Romeo Tonale?
The Alfa Romeo Tonale is the much-hyped plug-in hybrid subcompact SUV from the Italian brand, which is based on Stellantis' Small Wide 4×4 LWB platform and shares a pretty significant amount of bodywork with the Dodge Hornet. The model I drove has a 1.3-liter I4 turbo engine that makes 285 horsepower and 347 lb-ft of torque combined, and because it's a PHEV, you can get around 30 miles of all-electric range before the gas-powered engine kicks in.
The model I drove was the 2024 Alfa Romeo Tonale Veloce eAWD that included some extra options: a handsome gray paint color ($660); the customer preferred package which adds a Harmon-Kardon sound system, ventilated front seats, and a driver seat memory function ($2,500), the active assist advanced package that adds a surround-view camera, park assist features, and active driving assist systems ($2,000), a power moonroof ($1,200), and 20-inch five-hole wheels ($2,000). The base model I drove costs $47,495, but with the features on my model and a $1,595 destination fee, the Tonale I test drove came in around $57,450.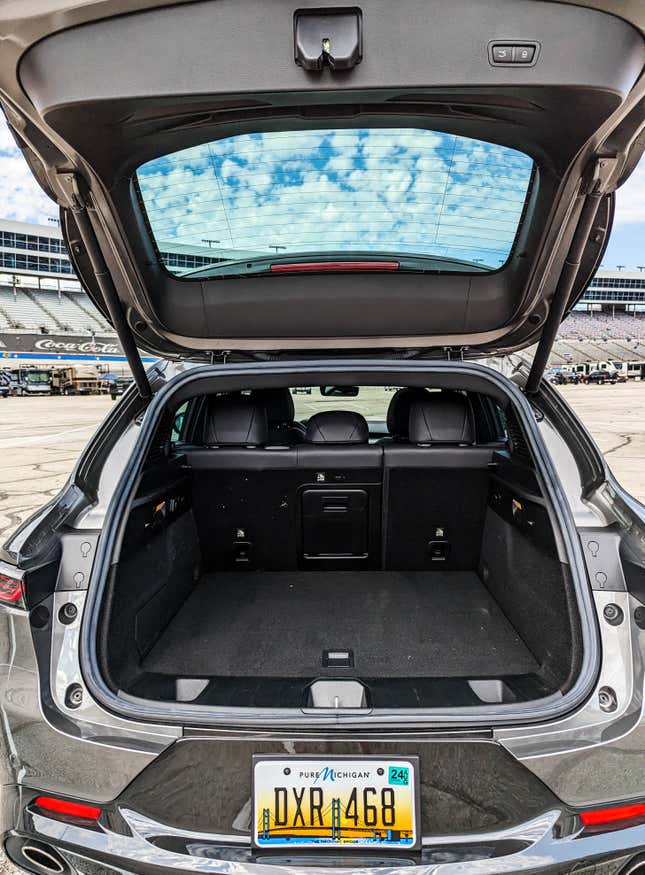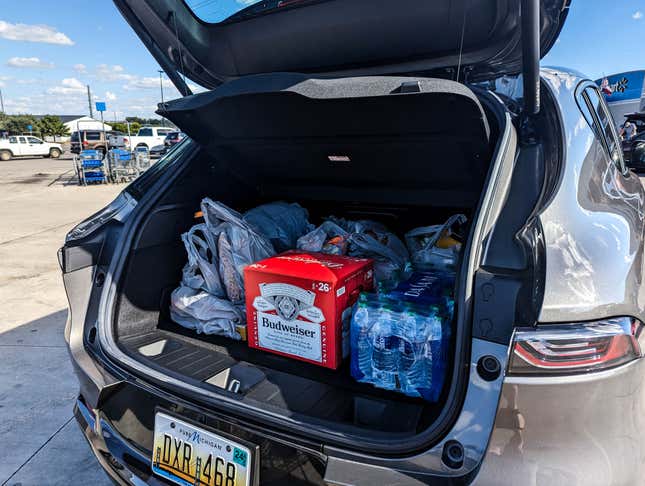 What's The Competition For The 2024 Alfa Romeo Tonale?
In my eyes, the Tonale has two tiers of competition: because it's based on the same platform as the Jeep Compass and the Dodge Hornet, it can be compared to those cars. As part of the luxury subcompact SUV sector, though, the Tonale faces off with the likes of the Volvo XC40, the BMW X1 and X2, the Mercedes-Benz GLB class, and more.
Driving Conditions
Since Alfa Romeo said it designed the Tonale for women, I tried to test the car in a variety of different "woman-type" situations. During the week, it was my errand runner; I picked up prescriptions, stocked up on groceries, and cruised around the streets and backroads of my small Texas town in what I hoped would simulate the day of The Standard Woman (a concept I increasingly found myself wondering about during my test drive). Over the weekend, I also took it for a 500-mile round trip adventure to Fort Worth to check out a NASCAR Cup Series race at Texas Motor Speedway. That meant I got plenty of time driving on the highway and Texas' 85-mph toll roads, as well as navigating tight post-race traffic.
It was a desperately hot weekend; temperatures blazed over 100 degrees, with the real-feel flirting with 110. I'm mentioning this now because it did become a pretty big factor during my road trip.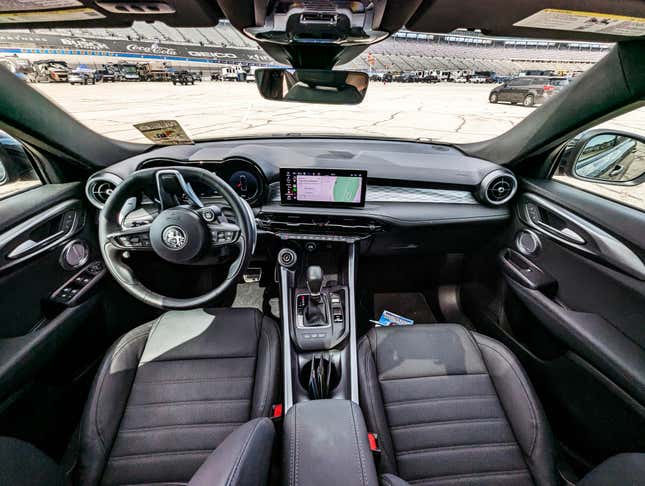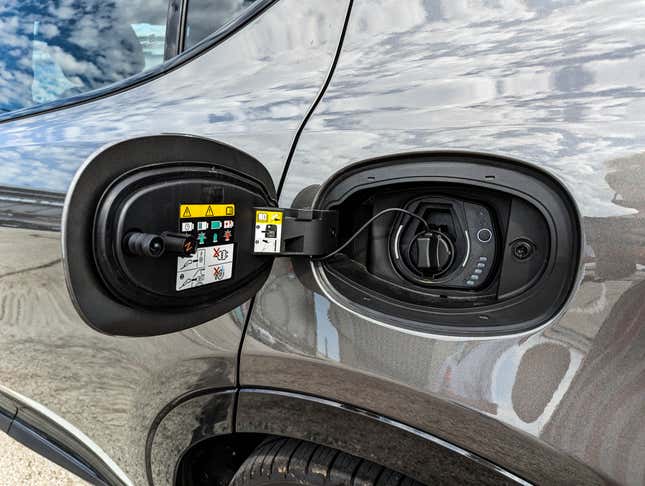 What's Good About The 2024 Alfa Romeo Tonale
One of the very first things you'll notice is that it just looks great — and while I'm aware that looks only count for so much, it's nice to see an SUV and feel something other than general malaise. The distinctive rotary-phone rims and the toothy grille are distinct reminders that you're driving something a little classier than the other folks on the road around you.
Further, there were some great things about the powertrain. The electric motor was integrated in such a way that swaps between EV and hybrid mode never felt jarring or uncomfortable. The 30 miles of electric range was more than enough to get me through a week of running errands around town, and activating the e-save mode meant that I was able to regenerate battery power while on the highway — about 10 miles on the drive from Waco to San Antonio. I also appreciated the ability to schedule my battery charging; there were options that allowed me to pick the days and times the battery would replenish itself while plugged in, as well as options to select the level to which I filled the battery.
And, all things considered, it was a pretty damn comfortable car to drive — for me, at least. I'm a shorter gal, and it felt like (most of) the cockpit was designed for a smaller frame. I'm used to feeling swamped in a crossover, but the Tonale got its proportions right. I could settle into a comfortable seating position, reach the pedals, see well over the nose of the car, and also reach the controls — which can be a little bit of a struggle for me in larger machines. I don't know if a taller person would be as comfortable as I was, but I was able to make the drive from south San Antonio to north of Fort Worth without crawling out of the front seat afterward, nursing cramped legs and an aching back.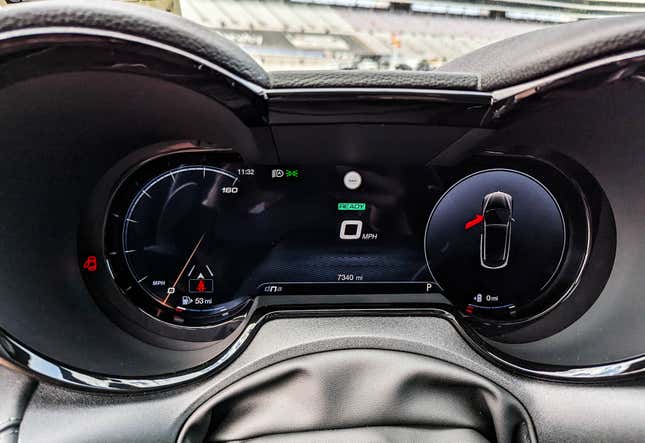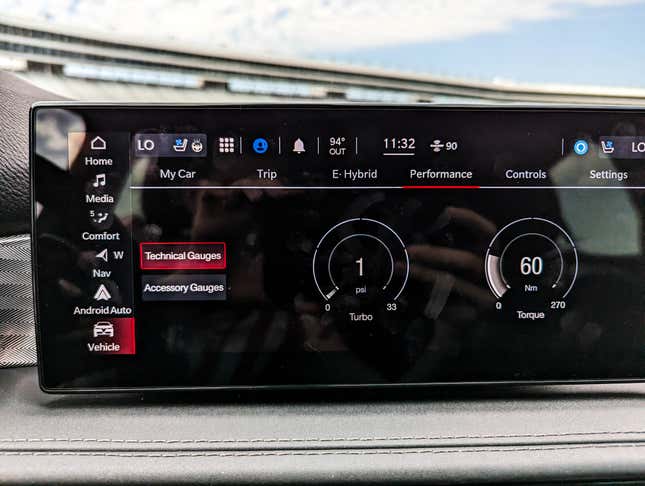 What Needs Work On The 2024 Alfa Romeo Tonale
One of the very first things I noticed in the Tonale was a lack of overall comfort — and not just in the physical sense. As soon as I hit the highway, I was overwhelmed with tire, road, and wind noise, and it only got worse as I increased speed. Road trip conversations with my husband were punctuated by "huh?" and "what?" and "sorry, I didn't hear that." The car became something of an echo chamber for all the kinds of sounds you don't want to hear; the rumble of an exhaust or the rev of an engine were nowhere to be found — or if they were, I couldn't hear them over everything else.
The ride was more than just audibly rough. It felt rough, too. I live in a slightly rural area, and our roads aren't particularly well maintained; as soon as I pulled out of my driveway, I was being jolted around by every little bump, crack, and ungraded repair. My daily driver is a pretty basic 2013 Mazda2, and I found myself yearning for the comfort of that cockpit; sure, the Mazda is loud, and it's not all that comfortable, but you're also not expecting much from it. I have significantly different expectations for an Alfa Romeo.
And there were other little comfort things that were frustrating, too. The paddle shifters were shockingly far away from the steering wheel, and using them required me to almost fully extend my hand in order to reach them. The steering wheel stalks were so far away that I had to take my hands off the wheel to use them. The steering wheel controls time out quickly, and the infotainment screen included small icons that were difficult to use while driving.
Further, the visibility left a lot to be desired. The A-pillars are so thick that it made me feel like I was driving a much larger car, and the rear was almost entirely obstructed. I was glad I did my driving with a passenger, because I needed the extra set of eyes to double-check my massive blind spots — but even my husband struggled with visibility, and he had the luxury of fully turning in the passenger seat and craning his neck.
And then there was the whole "driving experience" thing. Within the first 30-odd minutes of my drive, I became painfully aware that the Tonale was running hot — to the point where I was getting worried about my ability to keep it on the road. While I was fine, it did get a little concerning that I even had to worry about it in a luxury car when I'm able to operate some of my older cars in Texas' extreme temperatures without much concern.
Plus, the six-speed automatic transmission never really felt like enough. I found myself manually shifting up or down because the car didn't really seem capable of doing so itself. The whole "shift levers are real far away" thing became especially annoying when I had to make corrections to keep the car functioning smoothly.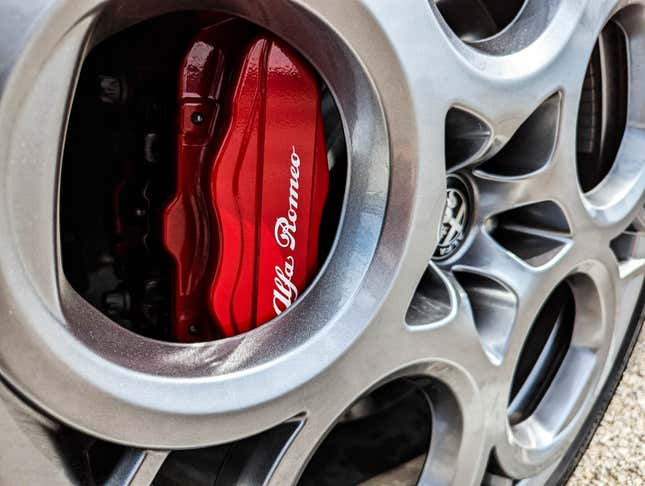 The Verdict: 2024 Alfa Romeo Tonale
The 2024 Alfa Romeo Tonale feels like one of those cars that would have been good, except it hit the market after the market had already moved on. If this car had come out a few years ago, I think it could have been a stunner. As it stands now, this much-hyped subcompact SUV doesn't really hit the mark.
I think the most perplexing thing about the Tonale is the emphasis Alfa placed on it being a car for women, without it actually featuring some of the things you'd expect a "woman's car" to have. I'm expecting a quieter cabin to enable conversation, ample (and creative) storage space, and physical comfort. Maybe that says something about my expectations of women, too, but I also don't really know what kind of woman Alfa had in mind when they introduced this car. One that wants the rough ride of a sportier sedan, except in a subcompact SUV package? One that wants a "family friendlier" vehicle, except without the cargo space that normally entails? One that has physical proportions that far exceed expectations?
Right now, it's a little bit of an enigma. I'm not quite sure who the Alfa Romeo Tonale is for, and it feels like Alfa is also struggling to define a cohesive target market. The car has the potential to be a winner — it just needed more time on the drawing board to work out the kinks that still remain in the vehicle.