Honda has finally released more details of its first EV, the Prologue. When it goes on sale in early 2024, buyers will get up to 300 miles of range with a starting price in the high $40,000 range.
EV Racing In Italy | Jalopnik Visits
The second of Honda's Ultium-based EV crossovers (the Acura ZDX is the other), it's a fresh design. In a world of EVs that try so hard in wanting to let everyone know that they're an EV with their design, the Prologue comes across as almost classic Honda: handsome, yet inoffensive. You can thank Honda's Los Angeles Design Studio for that. The result is a crossover with a wheelbase Honda says is the longest in its class at 121.8-inches. As a whole, the Prologue is five inches wider and eight inches longer than a CR-V.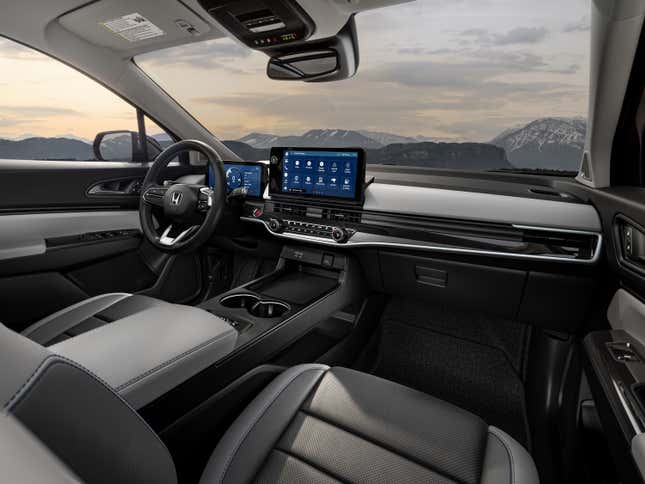 Inside, the styling carries over into the cabin as well, with a dash that wouldn't look out of place in a Civic or Accord. But there are some clever design details, like a two-tiered console, a multi-use tray between the seats that's wide enough to handle two smartphones laid side by side, cupholders big enough to carry 32-ounce drinks, and pocket-style wireless phone chargers. All the other usual tech stuff is there, like an 11-inch display for the driver, another 11.3-inch infotainment screen running a native Google operating system, multiple charging ports, and over-the-air update capability.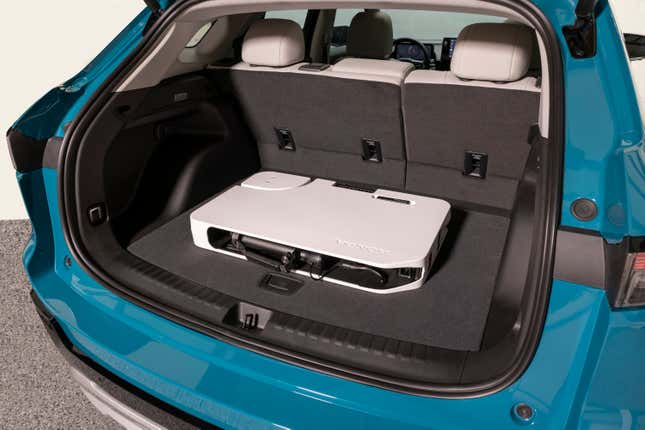 There are 136.9 total cubic feet of interior space, and the second row folds 60/40. With both seats up, there's 25.2 cubic feet of cargo space; with the second row down that grows to 57.7 cubic feet with another 0.5 cubic feet available in a hidden cubby under the cargo floor.
As far as the specs, they fall right in line with other EV offerings on the market. The Prologue will be available in three trims, base EX, Touring, and the top of the line Elite. Standard models get a front-mounted motor, while all-wheel drive models get an additional motor mounted in the rear. The strange part is that Honda says that the dual motor setup gets 288 hp and 333 lb-ft of torque, implying that the single motor setup has a different power rating, however only those dual motor ratings were released. Still, the Prologue gets up to 300 miles of range, though that might change with the optional 21-inch wheels, a size Honda says are the largest ever offered on one of their cars.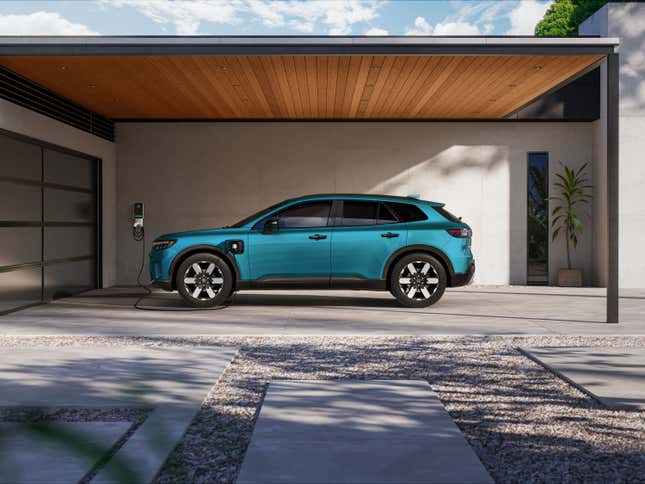 The Prologue has DC fast charging capability with up to 155 kW. That's enough to give the Prologue 65 miles of range in just 10 minutes. Honda is also offering Prologue buyers charging solutions in the form of charging packages. These packages have both charging credits and installation incentives.
Home Charging Station (11.5 kW) and $100 Public Charging Credit, plus $500 Installation Incentive (via (HHE – see below)
Portable Charging Kit (7.6 kW) and $300 Public Charging Credit, plus $250 Installation Incentive (via HHE)
$750 Public Charging Credit
Honda isn't talking exact pricing for the Prologue just yet, but it's set to go on sale in early 2024.