Jussi Kurila's love for BMWs runs deep. Growing up in his home country of Finland, he was surrounded by the Bavarian vehicles at his father's used car dealership. A passion for the brand blossomed, leading Jussi to work at a local BMW workshop when he was out of school.
His girlfriend says that it isn't normal to fix cars at work, then go to a garage to fix your own cars, and after that watch TV shows about fixing cars – but this is exactly what Jussi does. I'm sure many of us can relate too. This obsession with cars may seem over the top to a regular person, but for Jussi, BMWs aren't just a hobby, they're a way of life.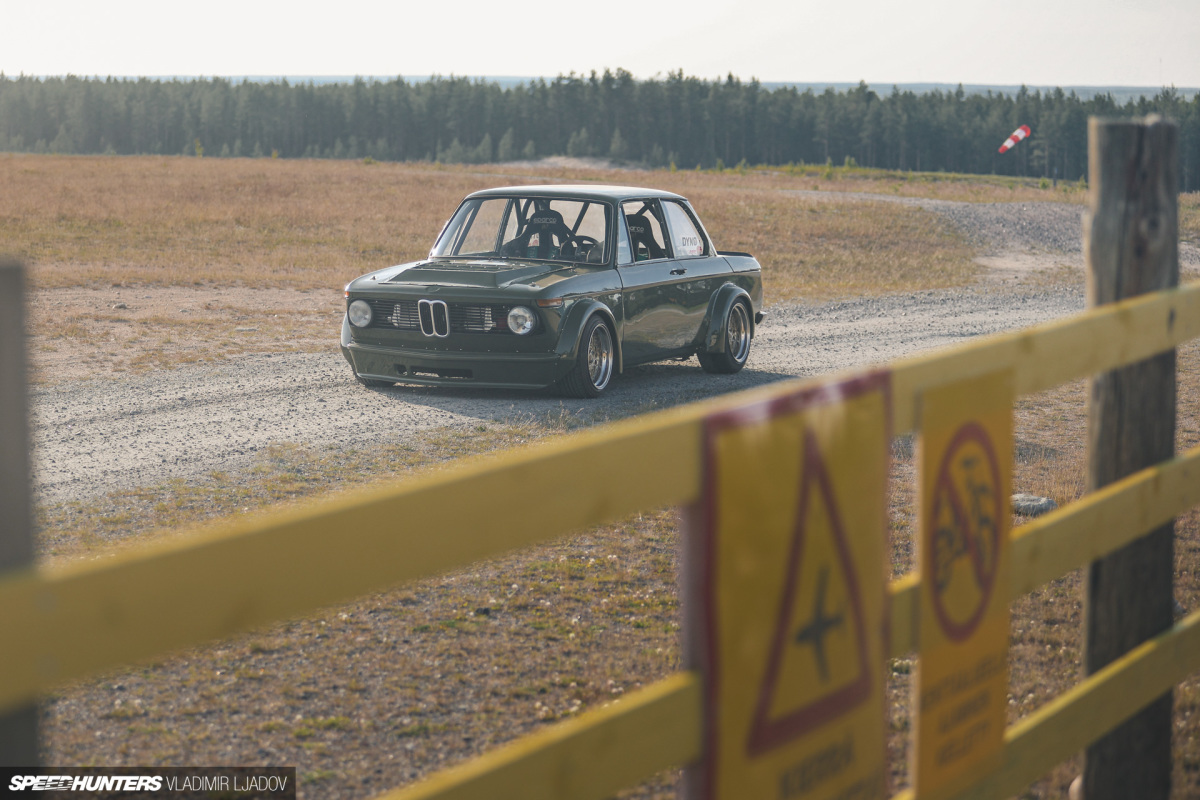 Jussi's journey with BMW 02 series cars began in 2011 when his father offered him a chance to fix up a rundown 1502 stored in a barn. Although Jussi initially planned to restore it, other builds distracted him and the 1502 never became a true project car. His true 02 calling came when he stumbled across a 1970 BMW 1602 for sale online.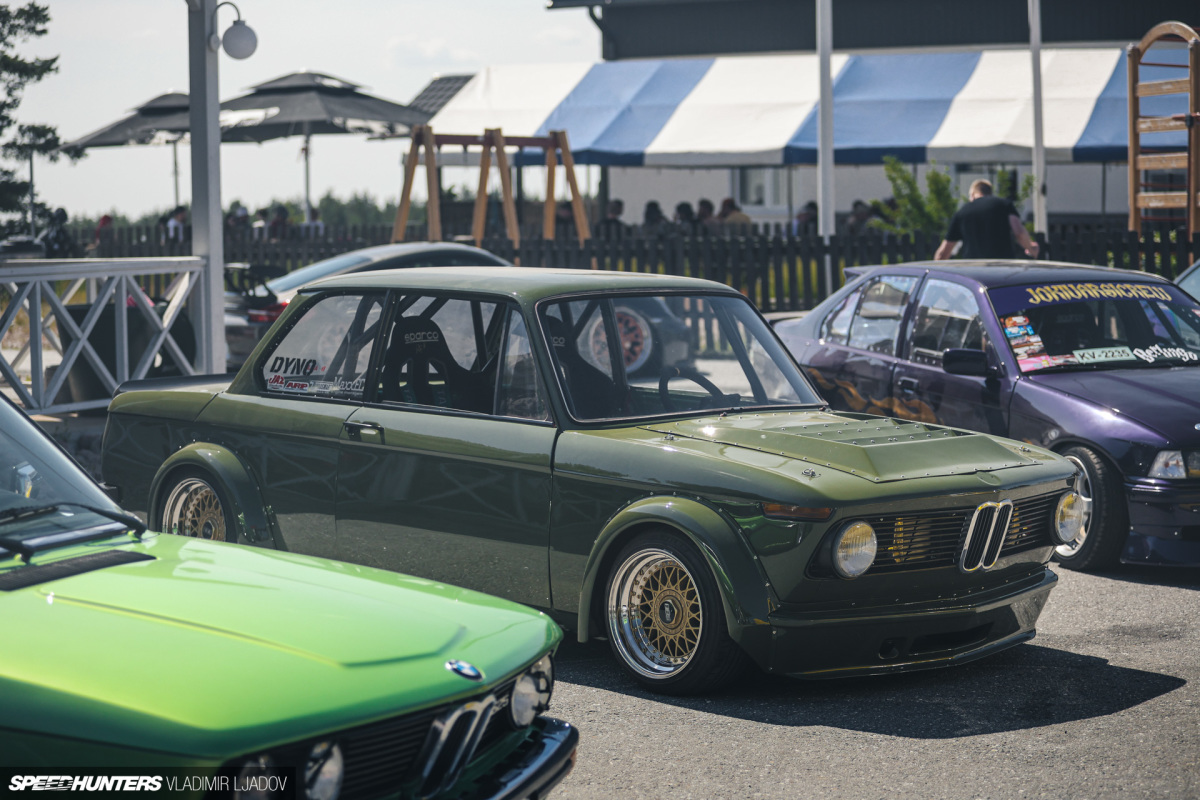 It had been used for ice racing, and despite its unusual upgrades Jussi saw street racer potential and made a snap purchase. The BMW's lack of documents, lights, and some very questionable previous modifications all needed to be rectified, but Jussi was more than up for the challenge.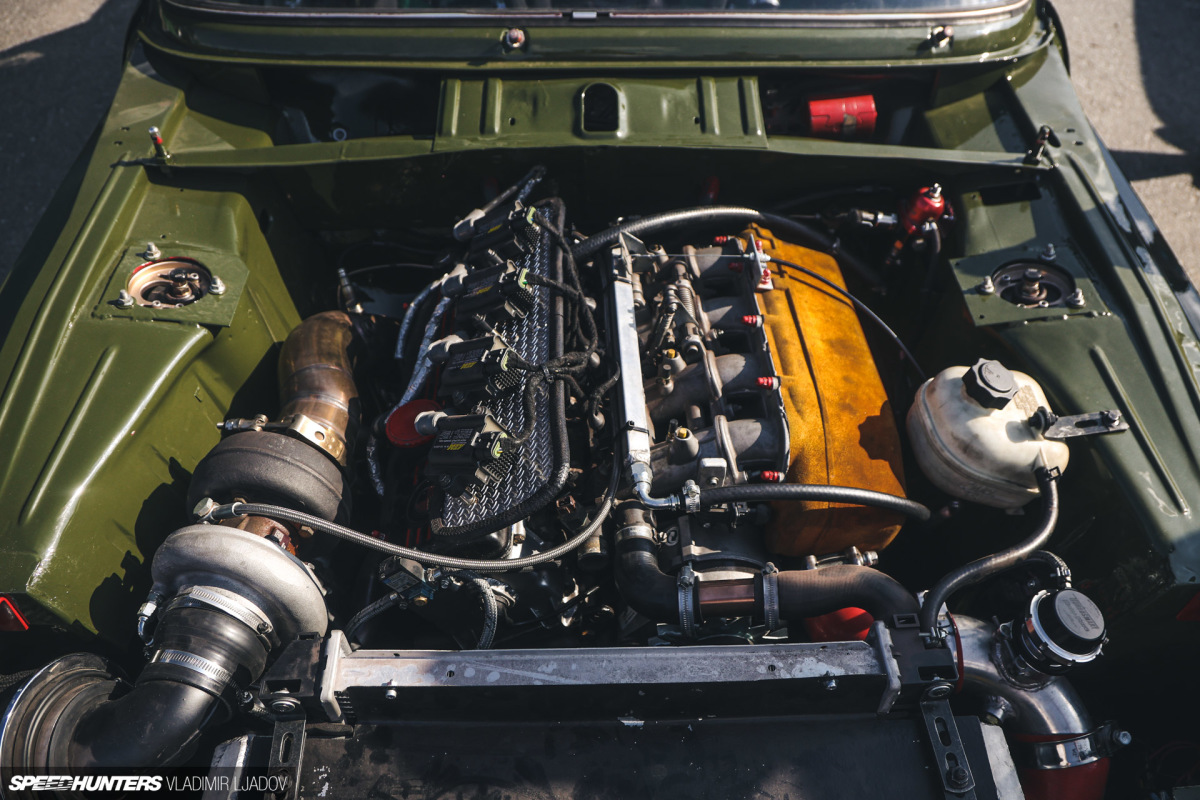 The first phase of the rebuild involved ditching the 1602's naturally aspirated engine. Influenced by his friends, the switch to a turbo BMW M10B20 setup was made, and additionally Jussi focused on making the car road legal, fitting lights and doors, relocating the radiator and more.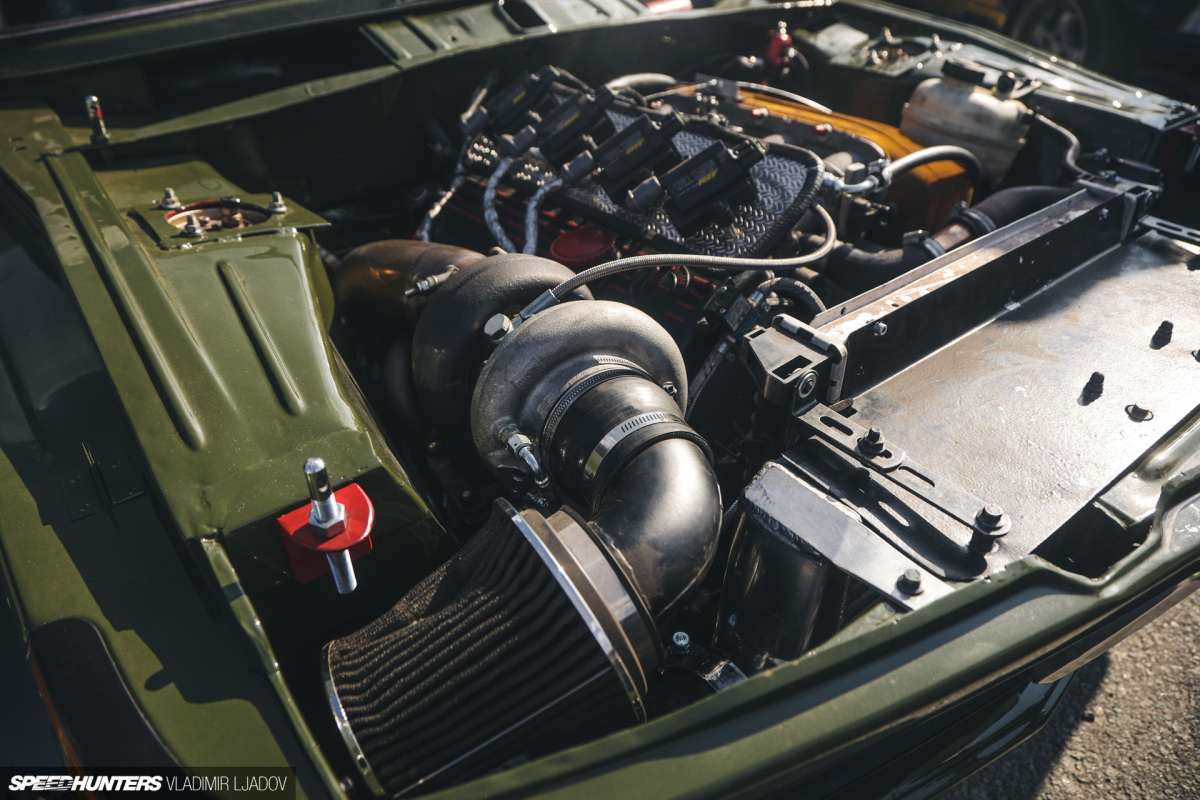 In its second modification phase, the BMW underwent significant upgrades, including a beefier transmission, improved suspension and better brakes. Jussi's determination led him to complete the car just in time for the Finnish BMW event, Bimmerparty, in 2018. The 1602 roared into the venue with an impressive 415whp and 480Nm from its custom turbocharged old school BMW engine built up with Wiseco forged pistons, Auto Verdi forged connecting rods and a Schrick 304-degree camshaft. The punch came from a BorgWarner S257 SX-E turbo, twin Turbosmart wastegates and 1,300cc injectors – all controlled by a MaxxECU Street engine management system.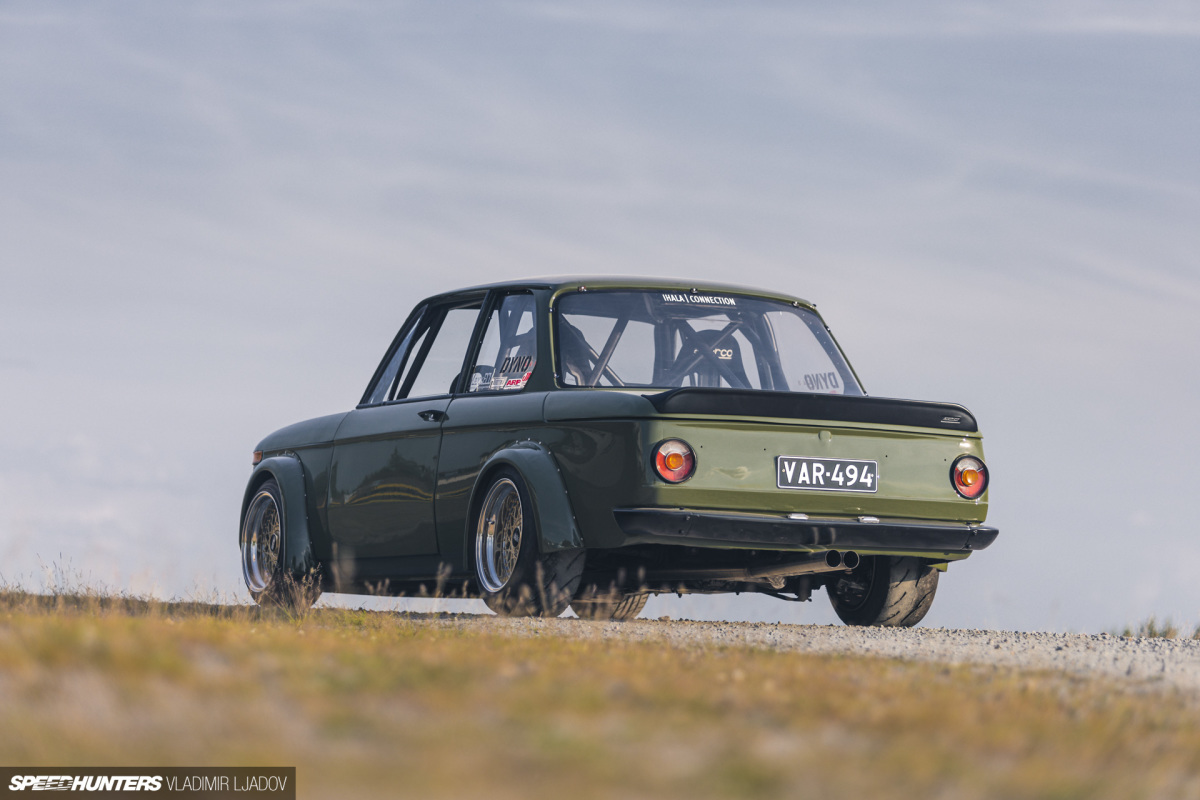 Unfortunately for Jussi, his first road trip with the car ended prematurely when the engine's oil pump failed. The unforeseen setback didn't deter him; instead, Jussi jumped at the opportunity to take the 1602 back off the road for phase three. Along with the engine rebuild, Jussi got stuck into the BMW's exterior, removing a lot of rust, fitting a one-of-a-kind front bumper with combined elements from BMW 2002 Turbo and Gruppe 2 spoilers, and adding wider Gruppe 2-style fender flares. He then gave it a full color change respray to Urban Green and finished things off with BBS RM wheels featuring gold centers and custom outer lips.
The interior is spartan yet purposeful. A full cage from Finess in Sweden, Sparco Rev seats and TAKATA Racing 6-point harness belts provide the safety, while a quick-release steering wheel makes entering and exiting the driver's bucket a whole lot easier.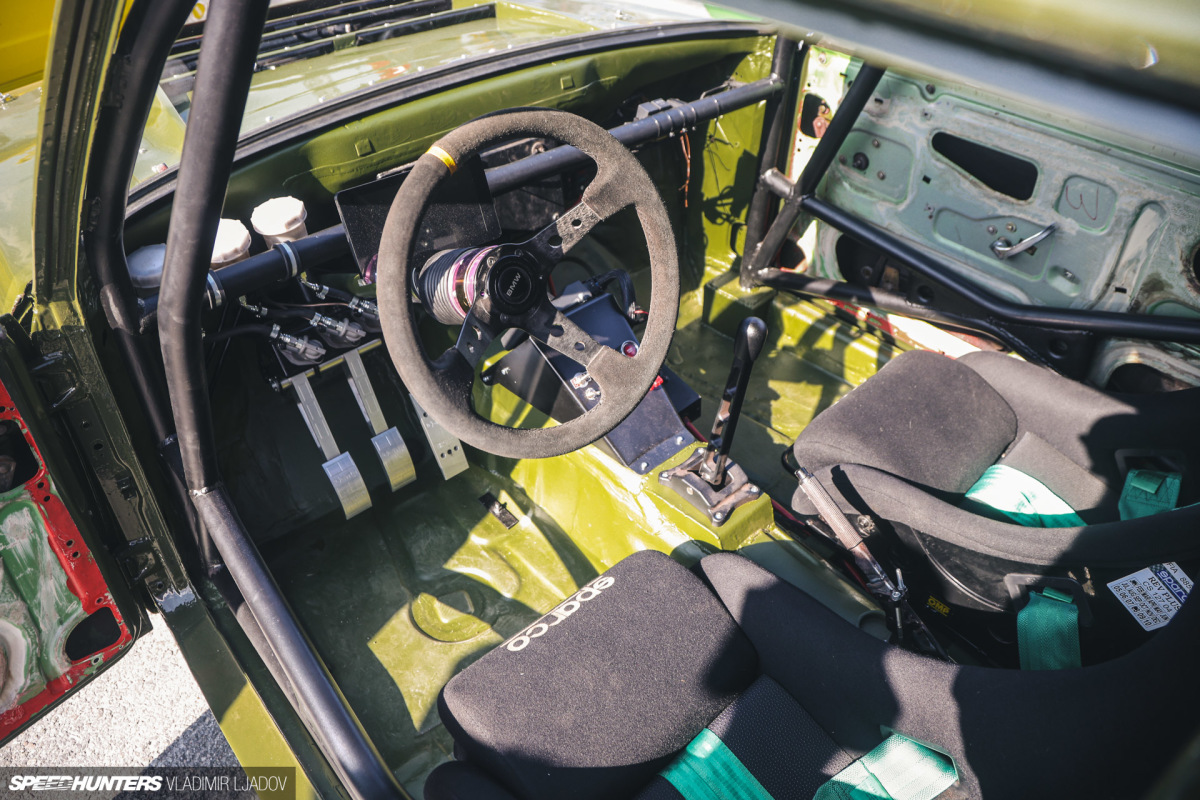 There's no dashboard to speak of, but there is a Powertune digital dash, three master cylinder reservoirs and a few relays. The doors will soon receive flat sheetmetal panels to tidy them up.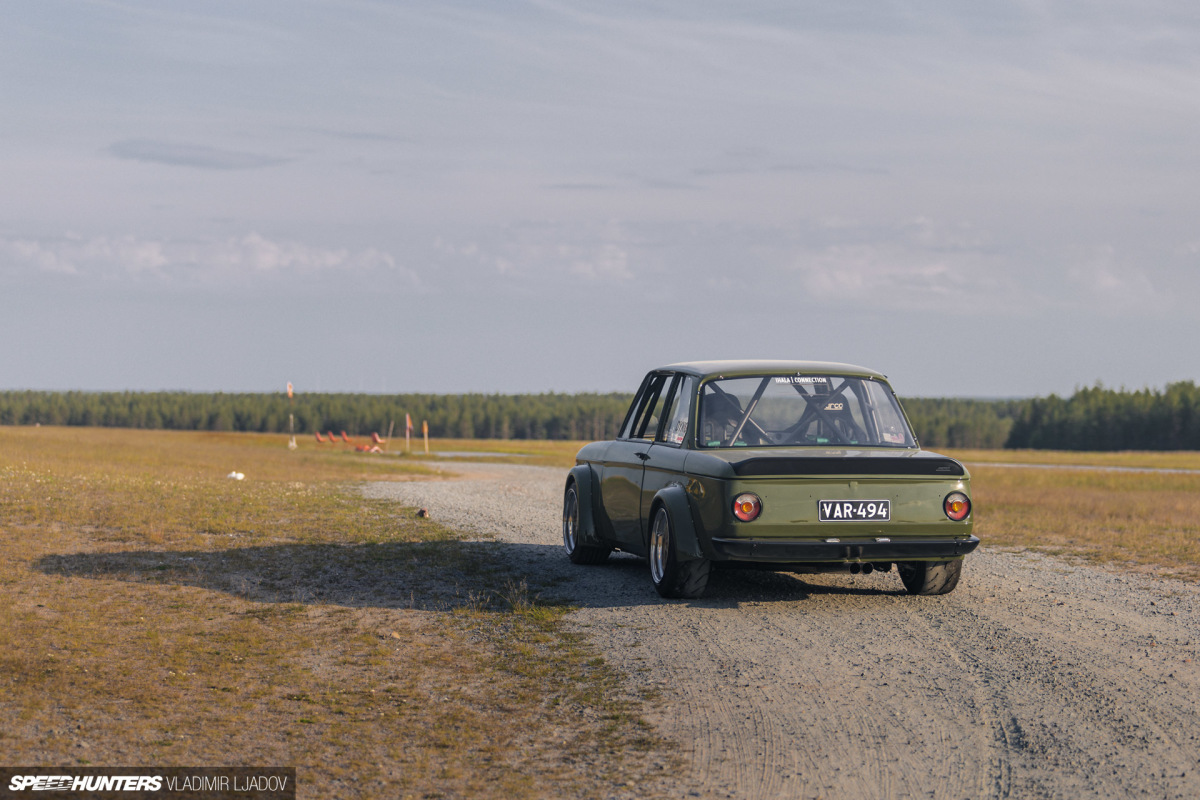 Jussi's creative approach to modifying his 1602 has resulted in a fun, budget street racer for the weekends. The build will continue to evolve, and in the near future Jussi is aiming for an impressive 500whp from the engine.
Vladimir Ljadov
Instagram: wheelsbywovka
because@wheelsbywovka.com
www.wheelsbywovka.com