UEFA gives UK deadline over travel waivers for Champions League final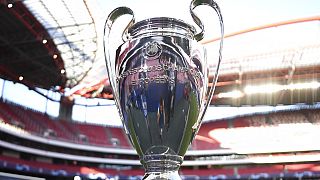 UEFA has given the British government until Tuesday to agree to travel waivers for sponsors, guests, and media that it wants to fly into the UK for the Champions League final if it is held at Wembley rather than in Istanbul.
If it does not agree to the exceptions, UEFA has warned, the final could be played in Portugal instead.
The May 29 showpiece between Chelsea and Manchester City is set to be moved from Istanbul after Turkey was added to England's "red list" of countries with severe coronavirus outbreaks, presenting a challenge for travelling fans.
Portugal is on England's "green list" of 12 low-risk territories where people are not required to quarantine upon their return from next Monday, making it easier for thousands of fans.
Porto is one of the backup options after UEFA hit snags with its preferred location of London.
UEFA held talks with the British government on Monday but was unable to secure exemptions from quarantine for everyone they want to be able to attend a final in London, including sponsors of the Champions League, their guests, and media, according to sources close to the talks. They spoke on condition of anonymity because they were not authorised to discuss the talks.
UEFA has given the British government until Tuesday to decide whether authorities can offer all of the travel waivers required.
Switzerland, where UEFA is based, is among the amber list of countries from which people arriving in England have to quarantine for 10 days, albeit organised individually rather than via the mandatory hotel isolation in place for arrivals from red-list countries.
Hungary holds France to 1-1 draw at Euro 2020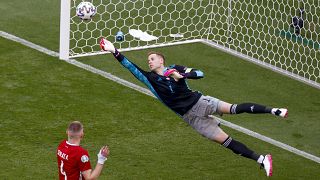 Peter Gulacsi deflects a shot away from goal during the Euro 2020 group F match between Hungary and France at the Ferenc Puskas stadium in Budapest, Hungary, June 19, 2021.

  –  
Copyright 
Laszlo Balogh/AP
Antoine Griezmann scored midway through the second half of Saturday's first match to give France a 1-1 draw with Hungary after the latter held its own in the first half.
Hungary surprisingly took the lead in first-half injury time on Saturday with Attila Fiola scoring at a packed Puskas Arena in Budapest.
In the end, Griezmann equalised from just inside the penalty area after Hungary failed to clear Kylian Mbappe's cross from the right. Mbappe also had a late shot that was saved by Hungary goalkeeper Peter Gulacsi.
In the first half Fiola had latched onto the ball after Roland Sallai won a header down the left flank, burst into the penalty area and held off defender Raphael Varane before clipping the ball into the bottom corner.
World Cup champion France also missed several good chances before Hungary's goal.
The 67,215-capacity Puskas Arena is the only stadium to be running at full capacity in this year's championship.
In the aftermath of his team's impressive performance, Hungary head coach Marco Rossi burst into tears during the presser.
"A stage like this I always watched only on television," he said. "Now I find myself here and at 56 I feel like a child that goes to an amusement park.
"I am not so stupid or so arrogant to say that now we are going to Munich [to play against Germany in Group F] to win it. No, we'll go to Munich to try to put on a good show and play our game, but always staying grounded."
Fashion returns to catwalks as Dior takes over Athens ancient stadium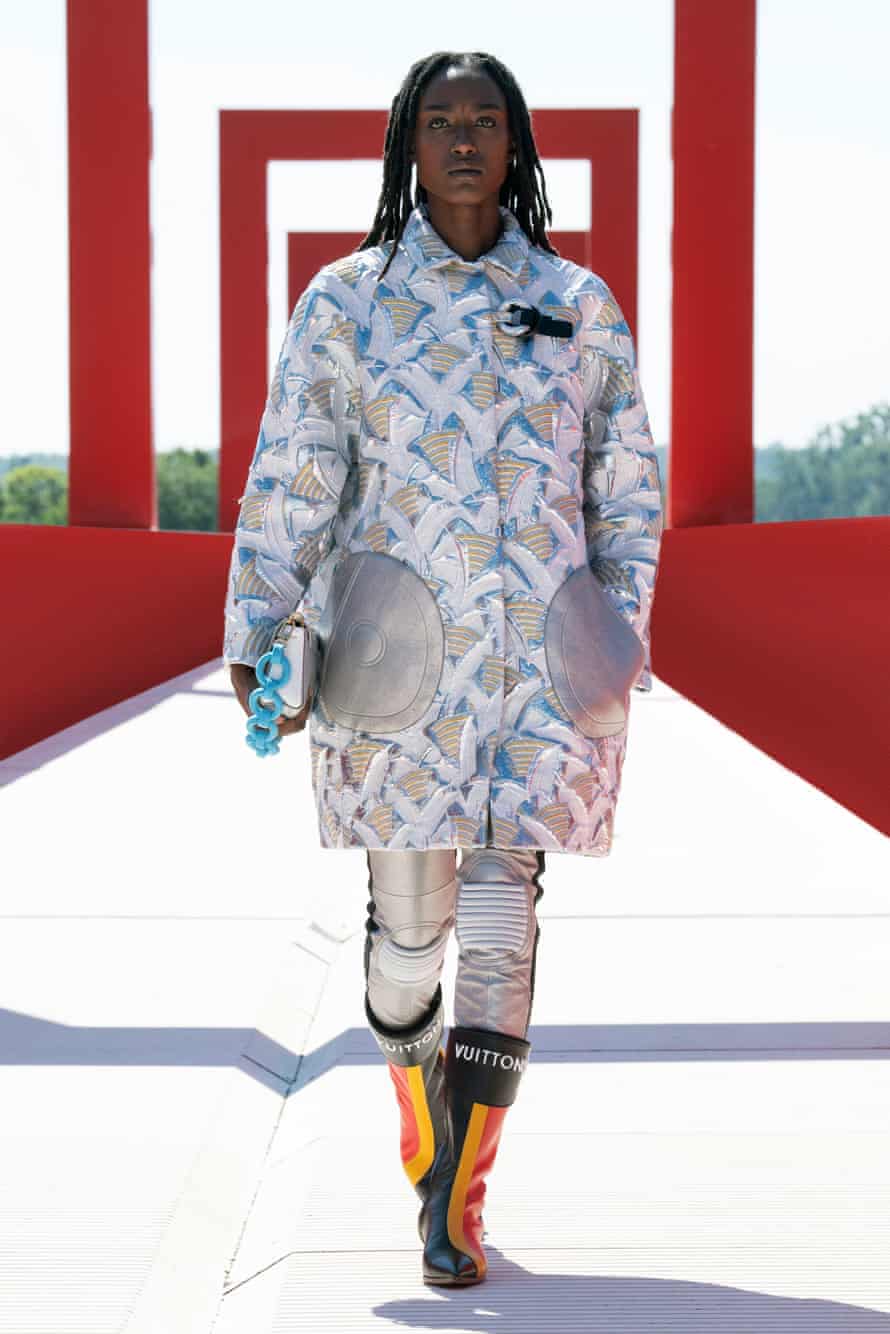 How to get ready to go out-out | Jess Cartner-Morley
I can't wait to have a wardrobe crisis. I miss them. The heap of discarded clothes grows as the clock ticks down. My heart rate rises like I'm Tom Cruise in Mission: Impossible. I'm trying to figure out which dress goes with which shoes rather than defuse a bomb, but still. The stakes feel pretty high. And never more so than now.
When the time for "going out-out" comes – which, as I'm writing this, has been pushed back a few weeks – the wardrobe crisis will be back with a vengeance. Getting dressed to go out is a completely different ballgame from just getting dressed. So many things to think about. What are my friends wearing? When they said it would be fun to get dressed up, did they mean, like, jeans and a nice top, or floor-length and a blow-dry? Is it weird to dress to celebrate the end of something that isn't over for everyone? Why do fancy clothes so rarely have sleeves? What happens if it rains or gets cold? If someone can invent driverless cars, why are strapless bras still so uncomfortable?
Like cooking onions, getting ready takes longer to get right than you think, and if you rush it you will regret it. A wardrobe crisis can be adrenaline-stoking in a good way, if you allow enough time. And by "enough time", I mean you may need to start the night before, by pulling out of yourwardrobe the pieces you think you might wear. Things have a mysterious habit of not being where you thought they were when you don't use them for a year. And it won't be until you, finally, triumphantly retrieve your favourite velvet jumpsuit from the floor at the back of the wardrobe, behind the also-unused suitcase, that you realise it needs ironing, badly – and not until you are ironing it that you remember it only really works with that one belt, which you now have to hunt down and possibly retrieve from the person you lent it to in 2019. A contingency fund of half an hour, just in case, is a wise time investment. You can always splurge on a cocktail if your outfit works first time.
One last thing. The right outfit is almost always the one you tried on first. It's been a while, but some things never change.