All the Leads That Proved to Be Letdowns in the Natalee Holloway Case
Dave Holloway on Daughter Natalee Holloway's Crime Series
When shards of bone were discovered in Aruba a few years ago, Dave Holloway hoped against hope that DNA testing would prove the remains were of his daughter, Natalee Holloway, who went missing in 2005 while on a high school graduation trip to the Caribbean island. It would be sad, and it would be disturbing, but at least it would be an answer in a case that remains largely composed of questions.
It took a year and a half of working under the radar with the help of an informant to locate the spot where the remains were found, behind a house that had been previously mentioned over the course of the sporadically eventful investigation.
"We've had a number of disappointments and I've put up a wall trying to find something that's not gonna disappoint me," he said on Today in August 2017. "And when we determined that these remains were human, I was shocked, and I know that there's a possibility this could be someone else, and I'm just trying to wait and see."
But that October it was revealed that the mitochondrial DNA wasn't a match to a sample provided by Natalee's mother, Beth Holloway. The bones didn't belong to Natalee.
Another dead end.
"Out of the four individual bone samples only one was found to be human," forensic scientist Jason Kolowski, who tested the samples, explained to Oxygen, which chronicled Dave's journey with private investigator T.J. Ward as they followed what felt at the time to be their most promising lead in years.
"We don't know if the person is male or female," Jason added. "We don't know how old that person is. We don't know how long that person has been dead."
For nearly 16 years, the investigation into Natalee's disappearance has carried on in fits and spurts, with light occasionally appearing at the end of the tunnel, only to be snuffed out at the first whiff of closure. In the meantime, books have been written, Lifetime made two movies about the case, news-magazine shows have covered it top to bottom, and every theory in the book has been floated—including that Natalee is still alive, or at least was for years after the events of May 30, 2005, transpired.
Whatever those events were, exactly.
Despite all the media attention and so many law-enforcement hours spent trying to find out what happened, definitive answers have remained out of reach. But numerous times, authorities and Natalee's family seemed to be getting closer. "We always felt like with every lead, with every tip, it was always as if we were about to get her," Beth previously told 20/20. "They just always turned up nothing."
Here, all the twists that turned into letdowns over the course of 16 years…
Meanwhile, the family of Natalee has had to do everything in its power not to feel trapped in a different sort of prison.
In January 2012, the day before Joran was sentenced to 28 years in prison, a judge declared Natalee legally dead—a necessary move so Dave could access the money he had put into her college fund in order to pay for her younger brother's tuition. He needed a death certificate. "I guess most people do look at anniversaries, but I still think about it every day," Dave, who in addition to his and Beth's son Matthew has two other daughters from his second marriage, told Al.com in 2015 as the 10th anniversary of Natalee's disappearance approached. "That's something you'll never get out of your mind."
"The emotional trauma has a way of healing, and a person doesn't realize it until time goes on," he said. "When something comes up significant, you fall back down into that emotional state of trauma. I try to avoid those things as much as I can."
"I look back on it and I wonder how I even made it through," he added. "You're always thinking we're going to get an answer quickly and it never comes. I never dreamed it would be 10 years, and we would not have a solid answer."
As for Beth, she told Today in 2016, "I have my answer as to what happened to Natalee, and he's sitting in prison in Peru… Justice is being served for Stephany Flores, thank God. And he is in prison in Peru. But justice has not been served for Natalee."
Beth has credited her faith for helping her accept her loss, and she eventually returned to work as a speech therapist at schools in Cullman County. She also traveled the country speaking publicly about Natalee, grief, her family's journey and how to look out for one's personal safety.
"It's a message of hope, and my definition of hope is that inexplicable empowerment that enables us to move successfully from challenge to resolution with courage," she told B-Metro magazine in 2015. "It's more than just wishful thinking. It is real that there is light at the end of the tunnel. No matter what you're trying to find your way through—It could be loss of a loved one, it could be terminal illness, it could be a financial loss. It's a powerful inspirational message that I share that teaches perseverance and hope and that you can endure."
Dave Martin/AP/Shutterstock
Going back to Aruba in 2019 was painful, but also cathartic. She has long since accepted that missing Natalee is a part of her daily life. "Every time I looked out at the ocean [on other trips over the years], I couldn't handle it. It just disturbed me greatly," Beth told 20/20. "Because it made me feel as if I was never going to get an answer as to what happened to Natalee. But I feel like I have accomplished a huge feat… I can come back now to Aruba. I can get in the water… It feels great."
She added, "You're never going to get over the…loss of losing your loved one. But life does move on. Natalee would want us to enjoy what life we have left."
(E!, Oxygen and NBC are all members of the NBCUniversal family.)
(Originally published May 30, 2019, at 3 a.m. PT; updated Nov. 23, 2019, at 12:30 p.m. PT)
This $10 Korean Sheet Face Mask Set Has 15,686 Five Star Amazon Reviews
16 transformative face masks for $10? Count us in!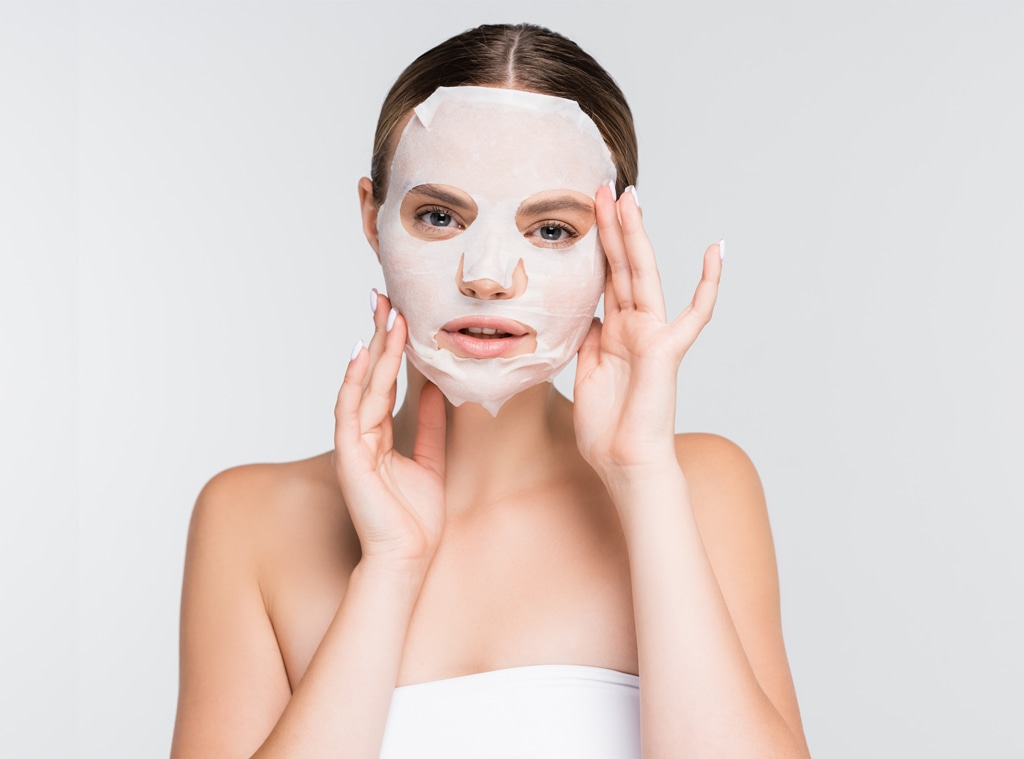 Lightfield Studios/Shutterstock
We independently selected these products because we love them, and we hope you do too. Shop with E! has affiliate relationships, so we may get a commission if you purchase something through our links. Items are sold by the retailer, not E!.
Calling all face mask lovers! And we're talking about the kind of face masks you use for beauty purposes. If you haven't noticed we love sharing our favorite Amazon finds, especially ones with thousands of 5-star reviews and affordable price tags. And today, we're about to blow your mind with this $10 sheet face mask set that has 15,686 5-star Amazon reviews!
As regular sheet maskers, we've tried dozens of skincare masks, but none quite compare to Dermal's K-Beauty collagen sheet face mask set. Not only do you get 16 (yes 16!) sheet masks for only $10, but every mask offers a powerful blend of ingredients that tackle different skin concerns like dullness, hyperpigmentation, scarring and inflammation. For extra hydration, we love layering these masks on top of our other serums! 
But as always, don't take our word for it, check out one of the 15,600+ 5-star reviews on Amazon singing its praises.
Dermal Korea Collagen Essence Full Face Facial Mask Sheet-16 Combo Pack
Packed with plant-derived ingredients, sodium hyaluronate, vitamin E and collagen, each mask tackles a different skin concern and offers fast absorption. 
Here's what reviewers are saying:
"These masks are amazing!!! Having "ice pick" scars left over from acne I was told that I'd have to pay for expensive laser therapy because the body can't produce enough collagen to heal deep scars. Well using these masks for 2 months and I've seen significant reduction in my scars they are almost completely gone! Gonna keep using until scars have fully healed!"
"I honestly use them as part of my self-care and "happy" place for myself – I'm currently a grad student and they often talk about taking better care of oneself. I literally put one of these on when I'm studying or writing a paper (at home of course ha ha) and they so help with making me feel relaxed."
"I freaking love these. They are super gentle and have no alcohol. They give a nice little moisture surge and skin plump. I love the variety and these have little descriptions on the front of each mask like; moisture, nutrition, calming, brightening, etc. So I'll use whatever mask I feel my skin needs on a given day."
"I have dry, sensitive, eczema skin. My face is so flaky that I literally "snow" everywhere. That's where these lil babies come in. I use one every day after I shower at night and my face started to clear up in a couple of days."
HGTV's Erin and Ben Napier Confirm They Are Expecting Baby Girl on Home Town
Celebrity Pandemic Pregnancies: Emma Roberts, Morgan Stewart & More
The Napier home is getting bigger!
During the April 11 episode of Home Town, Erin Napier and Ben Napier announced they were expecting another baby girl. They are already the proud parents to a three-year-old daughter named Helen.
The special reveal on HGTV also occurred after Ben's brother Jessie and his wife Lauren revealed they were having a baby.
"By now most of you know that in just a few weeks we will be adding another little face to our home videos and photo albums," Erin wrote on Instagram. "Just like Helen did, her little sister has made it easy to keep her secret by being tiny even now, and I'm deeply thankful that we've had almost 8 months of keeping this our news just for our family and close friends."
The designer added, "Last spring, I put away the changing table supplies because I no longer had an infant. I put it away in the guest room closet and then I cried because I thought how lonesome Helen must feel up there in her crib beside an empty room every night. A few weeks later, I watched my daddy and his brother standing at my grandmother's graveside. Two men with many differences strengthened each other. Two men who knew her better than any of us ever could. Siblings do that, they know and remember and keep the stories of a family alive. And we wanted that for Helen. Someone to stand with her when we can't someday. And now she'll have a cousin following just a few weeks behind her, too. We are so thankful."
As fans may know, college sweethearts Ben and Erin wondered if they would be able to have children of their own. In fact, after doctors discovered Erin had a perforated appendix, they feared surgery would make it unlikely to conceive. Ultimately, Erin has been able to defy expectations.
"Even in our celebrating, I'm thinking of the would-be parents waiting for their own babies," Erin wrote on Instagram. "For many it can be such a long and difficult journey and I pray for strength for you if that's where you are. God answers in His own time, not ours, awfully hard as that can be. Sending so much love to y'all today."
When Ben confirmed the news on social media, the Ben's Workshop star couldn't help but express the power of having siblings. 
"I grew up with built-in best friends. My 3 brothers and I speak our own language and know the dance when it's time to move a piano into a house together," he wrote. "Helen will have that with her little sister. It makes me even happier to know that there'll be another Napier baby right around the corner from us. There was a time when @erinapier and I didn't know if we would have kids. I would've been happy with just the 2 of us, or just the 3 of us, but I can't wait to see the 4 of us."
Instagram/HGTV
And for those who want to know about Helen's reaction, both parents assured fans that she is thrilled.
"Helen tells us daily something new she plans to teach her sister: 'How to play with the mermaid toys,' 'How to walk!' 'How to eat pancakes!'" the couple shared with HGTV. "I so hope she won't feel jealousy, just love and pride in her little sister. I want her to feel like she's her baby, too."
Home Town airs Sunday nights at 8 p.m. on HGTV.
The Challenge's Ashley Cain Says His 8-Month-Old Daughter Has "Days to Live"
In Memoriam: Fallen Stars of 2020
The Challenge star Ashley Cain has some devastating news about his baby girl. 
On April 8, he took to Instagram to update his followers on his infant daughter, Azaylia Diamond, who he shares with Safiyya Vorajee. It was just one month ago that Ashley, who appeared on multiple seasons of The Challenge's Ex on the Beach UK as well as The Challenge: War of the Worlds, revealed to fans that the 8 month old's leukemia had returned. In the new video posted online, he explained how, after multiple treatments to save his daughter's life, there is nothing more doctors can do to help his little one. 
"Last week, we had the bone marrow test and the lumber puncture and bloods taken to send to Singapore in the hope that they could create a CAR-T therapy to save Azaylia's life," he said. "Then, we had to have a CT scan on her head and the results came back the next day, saying that Azaylia's got two very big tumors on her brain."
He shared that chemo has failed to work and explained that even a "spinal tap" could be too dangerous for Azaylia, leaving the parents with no other treatment options. 
"They think she's only got one, two days to live," the reality star said. "It could even be that night."
Ashley added, "We're going back home and we're gonna try and make our baby as comfortable as possible. We're gonna be strong, and we're gonna go out with honor."
On April 9, Ashley shared an Instagram photo of Azaylia taking a bath in the hospital, along with an emotional caption. 
"9 days ago consultants told us my daughter had 1-2 days to live, but thought she may pass that evening," he wrote. "Even with a barbaric disease consuming her blood, tumours in her brain and organs and amounts of pain I cannot imagine… She is still battling through 9 days later, with parts of the day with nothing but smiles despite her discomfort."
He continued, "This is a testament of this little girls strength and the fight she has possessed all of the way through. She has fought a battle that not many, if any, of us could have endured and she's earned the love and respect of many on the way. The truth is though, I hope and pray that I have earned hers! Even through the hardest and saddest time of my life, she has found a way to make it better. She has shined light on the darkest of days and she has opened my heart to amounts of love I couldn't believe possible!"