Pride rainbow merchandise is everywhere, but who gets the pot of gold?
From Listerine mouthwash to Victoria Beckham T-shirts, every June sees a growing number of brands launch rainbow-themed merchandise to celebrate Pride month.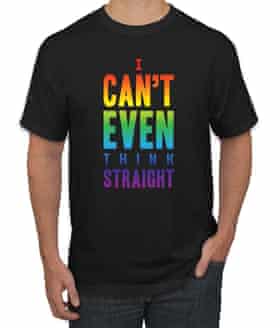 This year, celebrations and parades across the world have moved online to Zoom, TikTok and YouTube. But criticism for "rainbow capitalism", in which corporations are accused of profiting socially and financially by selling LGBTQ+-themed products, has never been louder.
"Just because a company slapped on a rainbow doesn't mean they support the LGBTQ+ community," tweeted Alexandria Ocasio-Cortez on Thursday, following a surge of social media users vocally attacking brands for selling crass, rainbow-themed goods but doing little to give back to LGBTQ+ communities.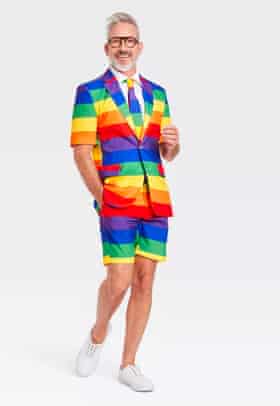 Chris Stedman, author of digital anthropology book IRL (in real life), went viral online after singling out US store Target for its "ugly as sin" attempt to bandwagon on Pride month. Speaking to the Observer, he said: "The reason this stuff often feels like such a violation to many of us is that the language these brands are slapping on to mugs emerged in spaces we built for ourselves because we weren't welcome elsewhere."
Often, the collections feel inauthentic and appropriated, robbing the community of their agency, he said. "Our in-group language and imagery evolved as a way for us to care for ourselves. So to have it used by brands that have little to no stake in our wellbeing feels like it cheapens and ultimately 'defangs' the language that we have used to empower ourselves. They think, 'hey, we can just slap some rainbows on this and call it a day'. It's dehumanising."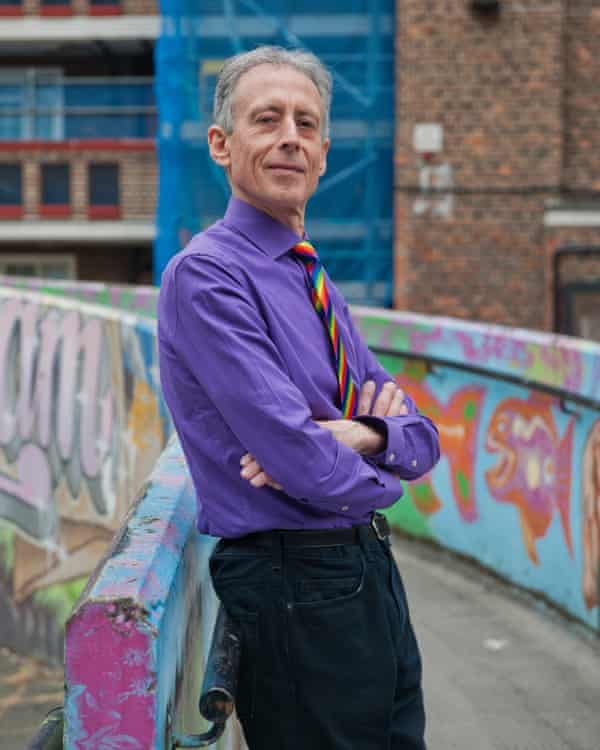 On TikTok, critique was even blunter. "All of the major corporations only care about us two months a year. It's straight fashion [with] rainbows on it, I'll pass," wrote one user, mocking rainbow-designed T-shirts featuring slogans "Come to the gay side, we have rainbows" and "I can't even think straight" from Walmart. Another wrote: "Don't buy any Pride stuff from a big box store. They don't care about us except in June. They want our money. They don't help us."
Writer and producer Fran Tirado, who has worked on LGBTQ+ strategy at Netflix, Out and Vice, says that while advocating for queer and trans communities has become a corporate norm, it's often just lip service. "All companies are doing it so much every June that now brands are called out when they don't do something for Pride. Understanding that, why have corporations not really changed their strategy at all when it comes to Pride?" he said. "They've been doing the same thing for decades. The way companies conceive Pride campaigns is such a failure of the imagination."
Human rights campaigner Peter Tatchell described the rainbow capitalism row as damaging to LGBTQ+ communities. "Sometimes it feels like a box-ticking PR exercise to make the company look good and win over LGBTQ+ consumers. It is very off-putting and damaging. Many of us feel exploited." Speaking to the Observer, Tatchell added that if Pride merchandise is to be made, LGBTQ+ creatives should be designing it. "They know the community," he said, "what works and what is appropriate."
Most critics call for consistency from brands. Matthew Breen, an LGBTQ+ media and advocacy consultant, believes the integrity of a company comes to light after Pride month. "Brands view Pride as a time to change their logos to rainbows, sell merch and convey a message of inclusion and an embrace of LGBTQ+ communities and customers," he said. "But, as queer people, we can't turn off our LGBTQ+ status when the logos go back to normal, so it's important we examine whether brands support us year round."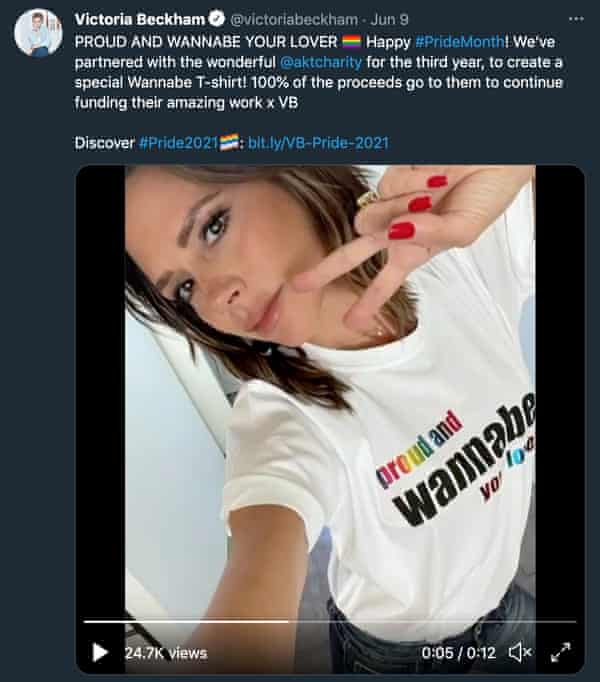 The issues of corporate accountability in fashion came into focus following the murder of George Floyd last year. Many companies were called out for performative "black square" posts on Instagram that were not accompanied by systemic changes in the structures of their businesses. There's a link to the expectations around Pride month.
"With issues around how fashion engages with social justice, there needs to be a much deeper engagement than an Instagram post of their Pride collection," said Dr Ben Barry, an activist and professor of fashion, gender and sexuality at Ryerson University in Toronto. "How is that organisation changing their workplace culture to include LGBTQ+ folks in a real way?"
The question of who profits from rainbow capitalism is a sticky one. Labels such as Balenciaga, which is donating 15% from the collection to LGBTQ+ charity the Trevor Project, and Calvin Klein, which has pledged an undisclosed sum to charities, including The Trevor Project and the Transgender Legal Defense and Education Fund, have signalled some meaningful commitment. But Breen says it is too shallow: "Companies should be allocating a much larger share of profits on that Pride merchandise to LGBTQ+ causes – why not 100%? If a company puts a flag on a collection, it shouldn't be 10% going back, it should be the whole thing going back to the community."
To engage with the community sincerely and advocate for LBGTQ+ rights, say Pride supporters, there is an onus on brands to put their money where their merch is, donate to LBGTQ+ causes year round and invest in company structures to maintain equality and integrity for sexual minorities.
"It's about a 12-month process of implementing change, not just a month," said Barry. He believes that real change could occur with a total rethinking of what Pride month means in public spaces. "It's reframing how we celebrate Pride, beyond a Pride collection: here's the work we'll do and how we will commit to system transformation."
Chanel suit finds new fans in Gen Z channelling 90s nostalgia
The Chanel suit, an outfit typically associated with ladies who lunch, has an unlikely new set of fans – Generation Z.
This month Olivia Rodrigo, the 18-year-old singer of hits including Driver's Licence and Good 4 U, chose a pink and black vintage version for a visit to the White House to meet the US president, Joe Biden. Global fashion search platform Lyst said that following the appearance, searches for vintage Chanel rose by 200%.
Chanel suits have also been worn by Simone Biles on the cover of WSJ magazine, and by the cast in the Gossip Girl reboot. Jennie from the band Blackpink, meanwhile, wears the luxury label so much that she is sometimes called "Human Chanel" by fans.
Rodrigo's choice was a nod to First Lady style – its most famous wearer being Jackie Kennedy Onassis in the 60s – but the 90s are the focus of this revival. The singer's suit is from Chanel's spring/summer 1995 collection.
The references being made by the suit's new Gen Z fans are more likely to be a young Helena Christensen on the catwalk in a Chanel suit and bikini top, Hilary Banks in The Fresh Prince of Bel-Air, or Cher Horowitz from the 1995 film Clueless. Instagram account @chanel_archives is a popular source for Chanel catwalk images from this era, whose high-profile followers include Ariana Grande and Tavi Gevinson.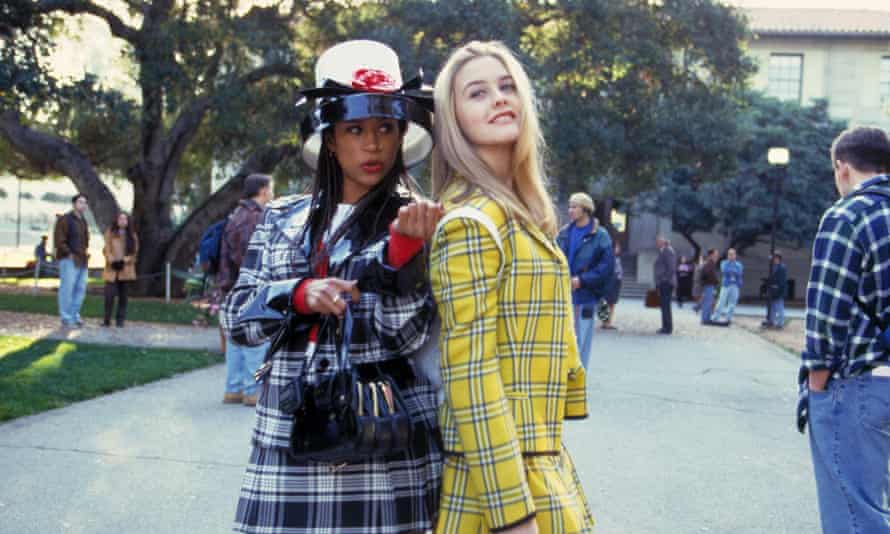 Chanel is, of course, a luxury brand and therefore expensive. Vintage suits on sites like Farfetch have prices starting at about £2,000. Those without rock-star budgets get the look with Chanel-like pieces on Depop, the resale app that Rodrigo uses herself, for as little as £25.
Depop's global curation lead, Viviana Attard, who studies trends for the company, pinpoints the style as part of the rise of preppy look. "[Rodrigo] visually expressed a vibe that's been gaining more traction lately – we've seen an increase in interest in listings and searches for the typical preppy look, recently brought back into fashion with the Gossip Girl reboot."
Lyst's content editor, Morgane Le Caer, argues that the different associations of the Chanel suit – the fact that it can signal preppy, first ladies, the 90s and the 60s – is a concept that appeals. "Gen Z style is … about creating a very personal world – or mood – through the juxtaposition of visual elements," she says.
Ryan McMahon, who runs @chanel_archives, says he particularly likes the "kitsch" collections that Karl Lagerfeld produced for Chanel between 1990 and 1997.
"I think we're in a generation of nostalgia, and everyone seems to be obsessed with looking back in fashion and remembering a time when fashion wasn't so serious. Chanel in the 90s is a perfect example of this," he says.
"Hopefully from my account people are discovering ways to style the Chanel suit in a fun and fresh way that can be youthful, which a skirt suit isn't always assumed to be."
Both Le Caer and Attard argue that the sustainability factor of vintage is important – and Rodrigo represents her generation here too. "[She] is a huge secondhand and vintage fan and makes environmentally conscious decisions with her fashion choices," says Attard. "It's no surprise she chose to wear vintage for such a high-profile and momentous occasion like visiting the White House."
Brows beaten: 10 of the best brow gels
Some people are blessed with naturally full, exquisitely shaped brows, the kind of luscious gift that keeps on giving – . If that's you, come back next week. Everyone else, keep reading. Brows frame your face, but getting the right size, shape, colour and density demands skill. Too thin or thick, wrong shade or shape, and your face looks off kilter. Thankfully there is help. Professional threading is great for keeping brows tidy. If they are sparse, a brow tint will provide an illusion of fullness. Alas, it doesn't last very long. For longevity, head to Daxita Vaghela, aka "The Lash Queen" who now also does microblading – the tattooing technique that adds hair strokes to your brow. It has a realistic finish and lasts up to 18 months. If you don't fancy anything permanent (or have a low pain threshold) stick to products. Many swear by brow pencils, they are great for filling in gaps and creating sharp outlines, but for a natural finish, you need a steady hand and a light touch. An easier option for great volume and density is a brow gel. You simply brush the product on to your brows and you're done. For a full but natural and glossy look, try the clear variation. For a bolder brow, try colour – the Anastasia Beverly Hills range is excellent. Brow gels are fail safe. Just don't waste time trying to make them look identical. Remember, brows are siblings, not twins.
1. Hourglass Arch Brow Volumising Fibre Gel £27, spacenk.com
2. Benefit Gimme Brow + Volumising Eyebrow Gel £22.50, benefitcosmetics.com
3. Anastasia Beverly Hills Tinted Brow Gel £23, cultbeauty.co.uk
4. L'Oréal Paris Unbelievabrow Long Wear Top Coat £10.99, boots.com
5. Chantecaille Full Brow Perfecting Gel £34, libertylondon.com
6. Too Faced Brow Wig £18, toofaced.co.uk
7. Charlotte Tilbury Brow Fix Sculpting Gel £19, charlottetilbury.com
8. BareMinerals Strength & Length Serum-Infused Brow Gel £18, bareminerals.co.uk
9. UOMA Beauty Brow Fro Volumising Brow Gel £23.50, beautybay.com
10. Kevyn Aucoin True Feather Brow Gel £22, lookfantastic.com
Follow Funmi on Twitter @FunmiFetto
Let the Games begin! Tokyo 2020 kicks off with manga-inspired opening ceremony
After a one-year delay, several scandals, and with the spectre of the COVID-19 pandemic hanging over it, the Tokyo 2020 Olympic Games finally kicked off on Friday.
Athletes from around the world not only stepped foot in the Olympic stadium during the opening ceremony but also into the world of Japanese comics and graphic novels.
An orchestral medley of songs from iconic Japanese video games served as the soundtrack for the parade of countries at the ceremony.
The first song played on Friday was "Roto's Theme" from the Dragon Quest series. Dragon Quest was enormously influential as the first console role-playing game, launching a genre. The parade also included the main Final Fantasy theme and "Victory Fanfare," the song that plays when a player wins an encounter.
Another well-known song that was featured was "Star Light Zone," from the original Sonic the Hedgehog. In addition to appearing in the original game, a remixed version appeared in the DS version of Mario & Sonic at the Olympic Games.
Additionally, the placards for the country names for the parade of athletes used manga speech bubbles, and the costumes for the placard bearers and assistants had manga touches in their design.
No spectators for the 11,090 athletes
This kick-off marks more than just the beginning of two weeks of sporting feats, it is also the end of a long and tiring marathon for the Japanese organisers who have been waiting for this moment since 8 September 2013 and the designation of Tokyo as the host city of the 2020 Olympic Games.
But the 11,090 athletes making up the 206 delegations — which for the first time include as many women as men — ventured out to parade in front of a near-empty stadium.
In the grandstand of the venue, which can normally accommodate 68,000 spectators, stood Japanese emperor Naruhito, International Olympic Committee President Thomas Bach, French President Emmanuel Macron and US First Lady Jill Biden.
These dignitaries and a few thousand other privileged guests will witness the lighting of the cauldron by the flame alighted on 12 March 2020 in Olympia, which traditionally marks the start of the Games.
But in a surprise move, after months of polls indicating hostility to the Games, Tokyo residents gathered in their hundreds around the Olympic Stadium before the ceremony.
They watched the Blue Impulse air patrol fly over the Japanese capital and sketch Olympic rings in the sky. They then posed next to the Olympic rings, carved on the stadium's forecourt: "I'm delighted that the Games are starting, it's a source of pride for me," one Tokyo resident explained.
Tests, masks and a ban on families
To reassure the Japanese public, most of whom would have preferred another postponement or the outright cancellation of the Olympic fortnight, Japanese authorities took drastic measures: daily tests for athletes, compulsory masks for all, gatherings limited to the strict minimum in the Olympic Village, a ban on foreign athletes' relatives and families coming to Japan and, last but not least, the almost total absence of spectators, something never seen before in the history of the Olympics.
Still, anti-Olympics protesters marched from Harajuku to Sendagaya ahead of the Olympic Games opening ceremony, criticizing the Japanese government for what some say is prioritising the Olympics over the nation's health.
About 23% of the population of more than 120 million has been fully vaccinated, a number that has picked up since May but is still far short of where Japan's government had hoped to be before the Olympics.
Japan has weathered the pandemic better than many other countries, logging about 853,000 cases and 15,100 deaths since the pandemic began. But infections have been surging, with Tokyo hitting a six-month high of 1,979 daily cases on Thursday.
The organisers of the event also have had to deal with several scandals including the resignation of the president of the organising committee, Yoshiro Mori, last February for sexist remarks, or that of the artistic director of the opening ceremony on Thursday for a bad joke about the Holocaust made more than twenty years ago.