Phil Foden happy to be called the 'Stockport Gazza' after pre-Euros haircut
Phil Foden has said he does not mind being called the "Stockport Gazza" after inviting comparisons to the former England midfielder by dying his hair blond.
Foden is one of the most exciting youngsters in England's squad and he has done nothing to quell the hype by recreating Paul Gascoigne's bleached look from Euro 96. The Manchester City midfielder posted a picture of his new haircut on Instagram on Tuesday, captioning it "Euro 96 vibes", and he wants to emulate Gascoigne on the pitch at Euro 2020.
"I've had the same haircut for ages now so I thought I would try something new and woke up this morning with a lot of comparisons to Gazza and Eminem," the 21-year-old said. "It was my own thing and people have turned it into something else.
"I remember watching highlights on the TV of Gazza – unbelievable player. The nation knows what he means for the country and what he did. I wouldn't be too bad if I try to bring a bit of Gazza on the pitch."
Foden was not born when Gascoigne helped England to reach the last four of Euro 96 but he understands the significance of the "Stockport Gazza" nickname. "I don't mind that at all," he said. "He's a great player."
Foden's teammates are not planning to copy his haircut. "Not too many are as brave as me," he said. "They like their hairstyles as they are."
Foden thanked Gareth Southgate for giving him a second chance after he was sent home from international duty with Mason Greenwood last September. The young duo breached coronavirus protocols by inviting two women to the team hotel in Reykjavik after England's win over Iceland in the Nations League.
"I made a massive mistake," Foden said. "I was young. Gareth told me if I keep doing well, keep performing well, I should get another opportunity. So I had to work really hard for that. Not many managers would give you another opportunity so I have to thank Gareth a lot for giving me another opportunity."
Hungary holds France to 1-1 draw at Euro 2020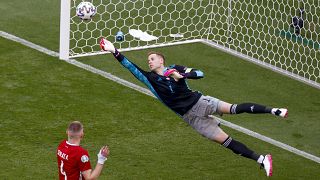 Peter Gulacsi deflects a shot away from goal during the Euro 2020 group F match between Hungary and France at the Ferenc Puskas stadium in Budapest, Hungary, June 19, 2021.

  –  
Copyright 
Laszlo Balogh/AP
Antoine Griezmann scored midway through the second half of Saturday's first match to give France a 1-1 draw with Hungary after the latter held its own in the first half.
Hungary surprisingly took the lead in first-half injury time on Saturday with Attila Fiola scoring at a packed Puskas Arena in Budapest.
In the end, Griezmann equalised from just inside the penalty area after Hungary failed to clear Kylian Mbappe's cross from the right. Mbappe also had a late shot that was saved by Hungary goalkeeper Peter Gulacsi.
In the first half Fiola had latched onto the ball after Roland Sallai won a header down the left flank, burst into the penalty area and held off defender Raphael Varane before clipping the ball into the bottom corner.
World Cup champion France also missed several good chances before Hungary's goal.
The 67,215-capacity Puskas Arena is the only stadium to be running at full capacity in this year's championship.
In the aftermath of his team's impressive performance, Hungary head coach Marco Rossi burst into tears during the presser.
"A stage like this I always watched only on television," he said. "Now I find myself here and at 56 I feel like a child that goes to an amusement park.
"I am not so stupid or so arrogant to say that now we are going to Munich [to play against Germany in Group F] to win it. No, we'll go to Munich to try to put on a good show and play our game, but always staying grounded."
Fashion returns to catwalks as Dior takes over Athens ancient stadium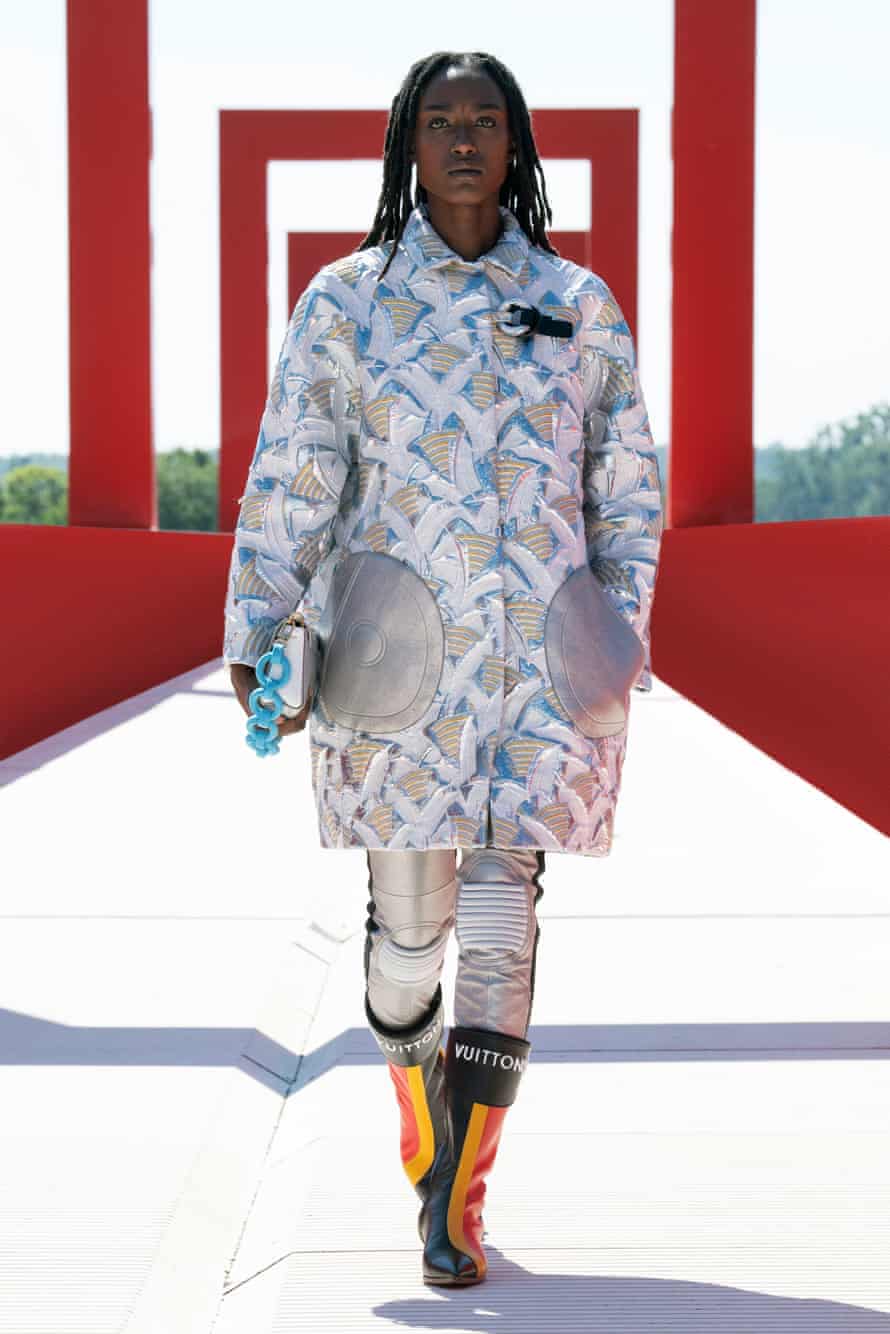 How to get ready to go out-out | Jess Cartner-Morley
I can't wait to have a wardrobe crisis. I miss them. The heap of discarded clothes grows as the clock ticks down. My heart rate rises like I'm Tom Cruise in Mission: Impossible. I'm trying to figure out which dress goes with which shoes rather than defuse a bomb, but still. The stakes feel pretty high. And never more so than now.
When the time for "going out-out" comes – which, as I'm writing this, has been pushed back a few weeks – the wardrobe crisis will be back with a vengeance. Getting dressed to go out is a completely different ballgame from just getting dressed. So many things to think about. What are my friends wearing? When they said it would be fun to get dressed up, did they mean, like, jeans and a nice top, or floor-length and a blow-dry? Is it weird to dress to celebrate the end of something that isn't over for everyone? Why do fancy clothes so rarely have sleeves? What happens if it rains or gets cold? If someone can invent driverless cars, why are strapless bras still so uncomfortable?
Like cooking onions, getting ready takes longer to get right than you think, and if you rush it you will regret it. A wardrobe crisis can be adrenaline-stoking in a good way, if you allow enough time. And by "enough time", I mean you may need to start the night before, by pulling out of yourwardrobe the pieces you think you might wear. Things have a mysterious habit of not being where you thought they were when you don't use them for a year. And it won't be until you, finally, triumphantly retrieve your favourite velvet jumpsuit from the floor at the back of the wardrobe, behind the also-unused suitcase, that you realise it needs ironing, badly – and not until you are ironing it that you remember it only really works with that one belt, which you now have to hunt down and possibly retrieve from the person you lent it to in 2019. A contingency fund of half an hour, just in case, is a wise time investment. You can always splurge on a cocktail if your outfit works first time.
One last thing. The right outfit is almost always the one you tried on first. It's been a while, but some things never change.